The market for organic and health food options increases each year as more and more people connect their nutrition with their health. From baby foods to snack foods, consumers are constantly looking for ways to eat healthy, but still retain the convenience of foods offered in the grocery store. There are many opportunities in the health food industry for those looking to start a business.
Health Food Store
Opening a health food store is an ideal way to couple a desire to help people with a desire to get into the health food business. Some health food stores concentrate on specialty foods that are gluten or wheat-free, for example, and stock vitamins and other supplements. Other health food stores concentrate on organic and local fruits, vegetables and meats, organic dairy products and other health foods. In addition, many health food stores offer bulk foods and spices. A health food store will require a relatively large retail location situated near a city or town. People will often travel a good distance for a well-stocked health food store. After securing a place to open your store, you will need to talk with your local health department and determine what kind of permits and licenses you will need for the types of food you will be selling. Your Secretary of State's office can help you determine the other permits and licenses you will require in your state.
Snack Food
People want to eat healthy, but they are also busy and sometimes need to eat fast. Creating a health food item that's tasty and good for snacking is a great way to break into the health food business. Many healthy snack food companies develop granola or granola-type bars. Think about the things you like to snack on and develop a product that meets that need. If you like pretzels, for example, perhaps you can develop a whole grain pretzel that meets your health food standards. Once you have selected or developed your product, sell it at farmers' markets or at local health food or grocery stores. Finding a vending machine company that will distribute your product in their vending machines is another good way to reach potential customers.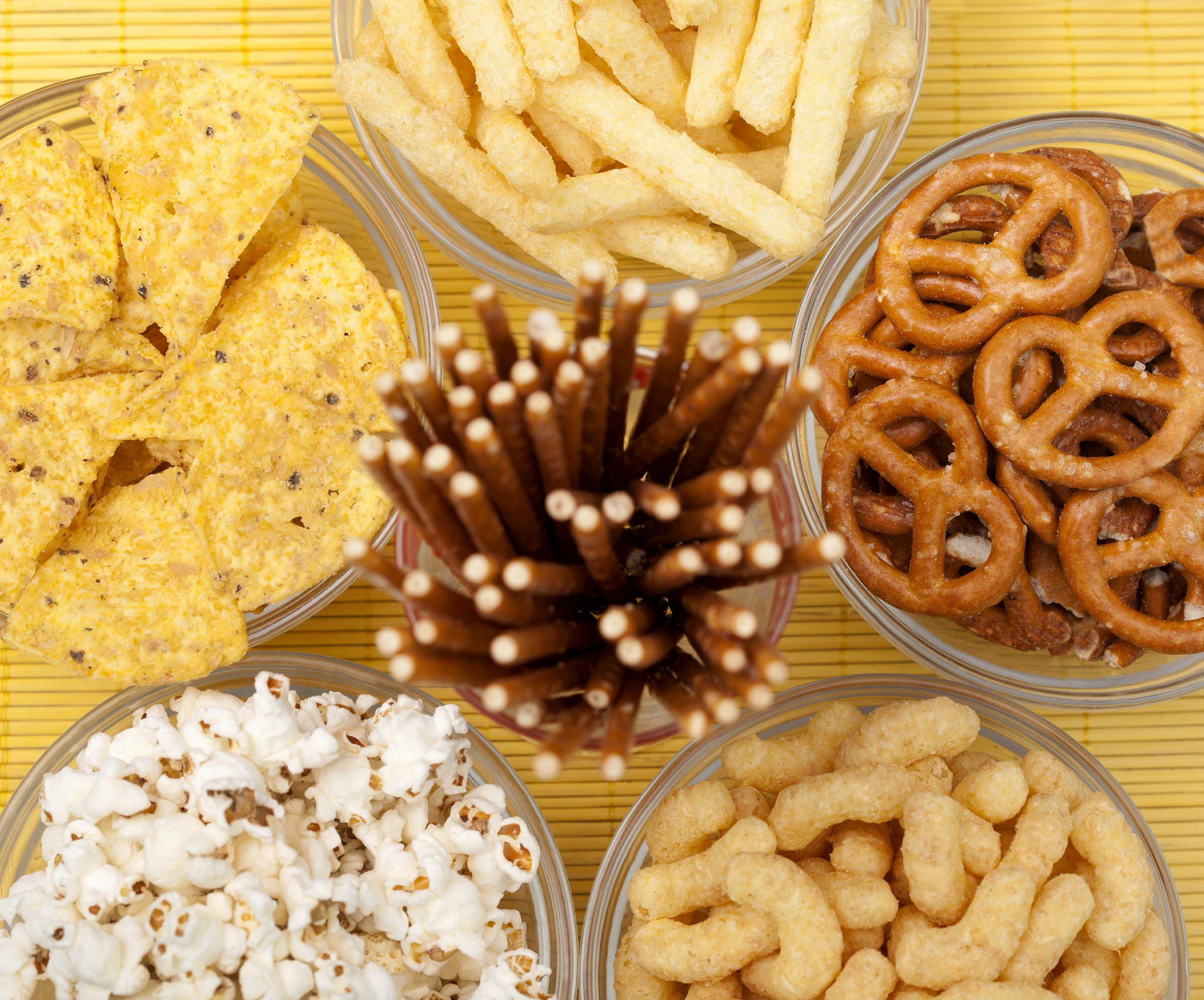 Restaurant
If your passion is cooking good, healthy food, then a restaurant that offers it may be a good business for you. If you've never worked in a restaurant, you may want to gain experience by doing that first. Develop a menu based on your health food ideas and find a location to offer your foods. You will need to consult your local health department and apply for the appropriate permits and licenses as well as have your location inspected. Getting customers shouldn't be difficult as long as your food and service is good. Concentrating on good tasting food that happens to be healthy will bring you more customers than trying to sell them "health" food, which many people see as nothing but nuts and leaves. Create a fun, relaxed atmosphere with good food and you will likely have a successful business.
Baby Food
Producing baby food is a great way to break into the health food industry. By using local and organic fruits and vegetables, you can develop frozen or canned baby foods to sell. Find out what the food processing regulations are in your state and then develop recipes for your baby food. Many states have canneries that local farmers or home cooks can rent to make their own canned foods for sale. If your state has strict regulations regarding home processed foods, you may want to look for one of these. Frozen baby food can be processed and then frozen in small single serving cubes sold in batches of 12 or 20. A caregiver can then take a serving out, put it in a pan or microwave, heat it up and serve it. Sales of baby food, particularly healthy baby food without additives or that is gluten or dairy-free, are rising. This is the kind of product that be offered at farmer's markets and local food coops and health food stores.